Available July 3, 2012!
If you can't beat 'em…seduce 'em.

A Rancho del Cielo Romance

Amanda Jackman's love life is the stuff dreams are made of...which is fitting, because it's all in her head. Thanks to six oversized, overbearing brothers who treat her like the family jewel, she's lived in a padded little box.

Determined to get a life before she needs a padded little cell, she sets out to throw off the yoke and live on her own terms. Except she seriously underestimates the lengths to which her brothers will go to keep her safe and sound.

Cole Engstrom's life might just be at an end. Cornered by all six of the massive Jackmans—men he normally considers his friends—he learns he's their choice to marry their sister...or else. Make that first choice, but not the last.

Rather than watch Amanda's brothers club their way through potential mates, Cole figures it's best to just play along for a while and buy her some time to find a man of her own. It's a good plan. Until Amanda figures it out—and decides he's the one to relieve her of her "sheltered little virgin" status. One seduction at a time...
Warning: This sexy romp of a book contains a virgin, a man and a plan. Game. On.

My Review:

For ten years, Amanda Jackman has had a crush on Cole Engstrom, but she's never acted on it because Cole is a commitment-phobe who goes through girls like they are giving them away for free. To make matters worse, Cole is friends with Amanda's overprotective brothers, and there is no way he will risk life or limb to see her as anything other than the Jackman's little untouchable sister.

Amanda's tried everything to become independent from her brothers: getting a job at the local lingerie shop and moving out on her own. But that does little to attract anyone from Rancho del Cielo to take on her brothers and ask her out on a date.

Then everything changes when one day Amanda overhears her oldest (and most intimidating) brother, Locke, make a deal with Cole. Locke tells Cole the family has chosen him as Amanda's husband and he has to marry her.

Cole can't believe what he's hearing and neither can Amanda. From that point on, The Virgin's Revenge is filled with plans of seduction, love, and loads of humor that won't let you put this wonderful feel-good book down!

Pick up your copy of The Virgin's Revenge –
it will be released on

July 3

,

2012

!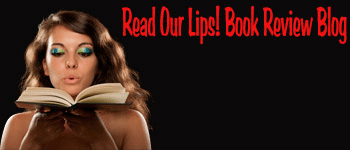 A warm kiss fluttered at the small of her back, gentle fingers settling over her bare waist. She raised her brows, pleasure seeping through her senses. Another kiss, a nip almost, before those fingertips slid over her skin to stroke her belly.

"Cole?" she asked, loath to open her eyes. This was possibly the best way ever to wake up on a Monday morning. More kisses, more strokes. The flat of his palm roving up her ribs to find her breast and claim it in a firm clasp. All the while, his tongue drew deliciously hot patterns on her back.

She gasped, his fingers plucking at her nipples. Rolling the hardened tips with a lazy determination. Her body arched, legs tangling in the sheets. His mouth found the back of her neck, his teeth dragging erotically up one side and down the other. He never let go of her breasts, either, rubbing them against each other, continuing the plucking at the tips that was about to make her lose her mind.

"Touch yourself for me," he whispered in that shiver-inducing tone.

Oh, it would be so easy to do that. She was already parting her legs, the ache at her center growing slick and needy, but she'd had more than enough of touching herself. She wanted his hands on her. His mouth. His everything.

She moaned, scissoring her legs back and forth. Her wetness seemed to double at just the idea of his fingertips parting her, delving through her folds, finding the hard pebble of her clit.

How long had she wondered what it would feel like to have his hands on her body? What his touch would be like as a lover? Would he be desperate? Out of his mind with passion? Or slow, using utmost control while turning her into a puddle of orgasmic bliss? Hadn't she waited long enough to find out?

---
Rating:

*Book was submitted to Read Our Lips!
Book Review Blog for review by author*
---

Pick up your copy of The Virgin's Revenge out on July 3, 2012 or enter our contest!

That's right, Dee Tenorio is giving away a free e-book copy of her book, The Virgin's Revenge.


All you have to do to win is:
1) Follow us via Facebook
2) Fill out the Rafflecopter
3) Leave us a comment

We're also allowing extra entries if you follow us via other ways, so the more ways you follow us, the more chances you have to win! Good Luck in the contest! Contest ends June 21st

. a Rafflecopter giveaway