Clairvoyant Cassie Plamer has inherited new magical powers-including the ability to travel through time. But it's a whole lot of responsibility she'd rather not have. Now she's the most popular girl in town, as an assortment of vamps, fey, and mages try to convince, force, or seduce her-and her magic-over to their side. But one particular master vampire didn't ask what Cassie wanted before putting a claim on her. He had a spell cast that binds her to him, and now she doesn't know if what she feels for him is real-or imagined...
My Quickie Review:
I loved the second book about Cassie as she´s got a lot to struggle with. First, she´s after Tony to save her dad and get revenge, and at the same time she's babysitting three Greek ladies: The Graeae sisters (they cracked me up) who want to wreak havoc.
Cassie's also juggling Mircea (Cassie's first crush, a five-hundred-year-old vampire whose biggest claim to fame was being Dracula's older brother), Tomas (another vampire in the mix), and the burdensome role as Pythia (the title given to her as the world's chief clairvoyant). It's so action packed!
I also love how the author incorporates mythology in this book. And I'm soooo torn between who should be Cassie's HEA *grumbles*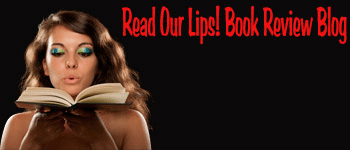 Warm lips found my neck. "The only humans here tonight are entertainment and food,"

His breath feathering over my nape and shoulders was enough to speed my pulse, to make my body tighten. He breathed deeply of my scent and I trembled, caught between fear and desire. The geis didn't care that this wasn't the Mircea I knew, that this was a master vampire who had no reason to protect me. It didn't understand that he was interested only in satisfying his curiosity over what had occurred at the theatre. It didn't care that he might be hungry. he murmured, a husky whisper in the dark. "Which are you?"

"I'm here to warn you. You're in danger." It sounded lame even to my ears, but there was so much I couldn't tell him that it was almost the only thing left.

"Yes, I know. Dmitri is watching. And he does not release prey easily. We will have to be convincing, will we not?"

I saw the flash of heat in his eyes a second before a hand slid behind my head and a hot mouth descended onto mine. I'd expected passion, but not the rush of overwhelming relief that filled me and spilled over into a strange and quiet joy. It felt like I'd been holding my breath for too long and was finally allowed to breathe.

My hands curled reflexively where they lay against his chest, and for a long moment I was motionless, letting myself be kissed. Then my hand moved off his shoulder and down the side of his torso to the warm, sleek swell of Mircea's hip. It wasn't meant to be a caress, but somehow it turned into one. A broad palm circled my waist, a warm tongue slipped between my lips, and the geis really woke up.

It was the difference between a single match and a bonfire. I inhaled a sobbing gasp, and tugged him downward. Fire gathered in that kiss, collected between our bodies and spilled over our skin, sending a shower of sparks through me. It was better than I'd thought it could be: strong and hard and hot and fierce. My hands seemed to exist only to tangle in that rich, dark hair, my mouth only to taste that smooth tongue.

Powerful arms swept me up and he backed me into the wall; then we were devouring each other with shuddering, desperate hunger. His arm tightened around my waist, his legs shifted to make way for mine, drawing my thigh between the warm, muscular columns of his. I ached to feel him inside me, and like the girl, I suddenly didn't care about the surroundings, or the desperate noises I was making. I wanted him with an ache that threatened to devour me.

The kiss finally broke for lack of air on my part and I pressed my cheek against Mircea's chest, gasping for breath. The pine scent that always clung to him engulfed me—it was almost as if I could see the forest, verdant and deep, spread out under an evening sky. I inhaled against the warm heat of his body, and felt weak. The only thing holding me up was his strength, bracing me against the wall, pressing skintight against me.

Mircea drew back after a moment, looking a little shaken himself, and I somehow found my legs. "You seem to have a number of talents, little witch."
Rating: