The undead can really screw up your senior year ...
Marrying a vampire definitely doesn't fit into Jessica Packwood's senior year "get-a-life" plan. But then a bizarre (and incredibly hot) new exchange student named Lucius Vladescu shows up, claiming that Jessica is a Romanian vampire princess by birth—and he's her long-lost fiancé.
Armed with newfound confidence and a copy of Growing Up Undead: A Teen Vampire's Guide to Dating, Health, and Emotions, Jessica makes a dramatic transition from average American teenager to glam European vampire princess. But when a devious cheerleader sets her sights on Lucius, Jess finds herself fighting to win back her wayward prince, stop a global vampire war—and save Lucius's soul from eternal destruction.
My Review:
Jessica is a typical seventeen-year-old American teenager (with a little dash of math genius on the side) on her senior year who has quirky, loveable parents and Mindy, her best friend who's always by her side. Her life seems normal and she's even trying to hook up local hunk, Jake – that is if she can stay out of unbearable Faith Crosse's way, when her world gets turned upside down by a strange visitor.
Lucius Vladescu approaches Jessica and tells her that her life is a lie. She is actually Antanasia, a vampire princess who was betrothed to him while they were still children and when she turns 18 and matures into a vampire, they will marry and rule the vampire race in Romania.
Jessica is stunned and cannot believe what the rather gorgeous Lucius is telling her, and she refuses to honor the arrangement her birth parents made with Lucius' family. Lucius isn't giving up, though and he enrolls in the local high school to spend as much time with his future bride.
Lucius, with his good looks and irresistible charm takes the high school by storm and Faith Crosse decides to dig her claws into him. Lucius, seeing how Jessica has repeatedly turned him down and witnessing how she and Jake are quickly getting serious, decides to forego his destined path and lets Jessica go.
This doesn't bode well with Lucius' ruthless vampire uncles who are counting on Lucius to marry Jessica. They pay a visit to the small Pennsylvania town and Jessica quickly sees what life has truly been like for the vampire prince. He has solely existed to fulfill the role of vampire king and he has never enjoyed any freedoms until his visit to America.
Jessica sees another side to Lucius and realizes she's not indifferent to the vampire prince like she thought. Now Jessica must decide whether to continue living a quiet life or embark on the adventure Lucius presents, but will Faith step aside? And what of Lucius' uncles? Will she be up to their standards to rule by Lucius' side?
~~~~~~~~
Jessica's Guide to Dating on the Dark Side is so far, the book I've enjoyed reading the most this year. I couldn't stop stifling a giggle or keep a smile off my face as I read through this book.
Lucius' transition to American ways is hilarious and I couldn't help but fall for the tortured vampire. *le sigh*
I loved the fast pace of this book and I truly couldn't put it down. It definitely isn't insta-love and I liked how both characters come to fall in love with each other.
The only thing I didn't care for in this book was Faith. The author hints at things getting hot and heavy between Faith and Lucius, but yet doesn't spell it out if they did the deed or not – or if she did spell it out, I totally missed it. I think Jessica should have definitely dug a little deeper and confronted Lucius on this, but since she was with Jake, maybe this was glazed over?
Still, I really wish that scene would have been edited out. It did nothing to further story, and in fact made it hard for me to accept Lucius at the end. I have to know! Hello! LOL I mean especially if I'm following a guy half across the world to be his wife for all eternity, he better come clean! :)
Somehow though, I was able to control myself and sweep this under the rug as I really enjoyed this book. Definitely recommend it if you're in the mood for a fun, paranormal read.
Jessica's Guide features:
paranormal romance
YA
kissing
making out
vampire
humor
abuse
torture
kidnapping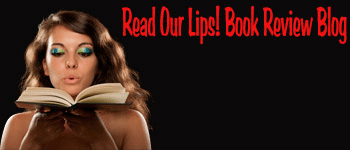 DEAR UNCLE VASILE,
I write to you from my "loft" above the Packwoods' rundown garage, where I am housed, not unlike some sort of unwanted automobile or forgotten piece of luggage, no doubt breathing in stale vehicle exhaust day and night.

Although here only a few weeks, how I mourn the rugged splendor of the Carpathians, the way the wolves howl in the night, chilling and beautiful. Only when one is in a place that completely lacks danger or mystery can one understand how profoundly the dark places of the world can be missed.

Here, one worries only about colliding on the narrow lanes with a wagon overloaded with hay (and people say Romania is backward!) or whether there will be a "good show" on the television at night. (The Packwoods have been kind enough to supply me with a TV out here in my backyard exile, to which I can only reply with the Americanism "Whoopee.")


But of course I realize that I am here not for the entertainment, the arts, or the architecture. (Can I ever again be happy in our soaring Gothic castle after walking the halls of Woodrow Wilson High School, a literal ode to linoleum?) Nor should be focused on the cuisine. (Really, Vasile —vegans.) Or the scintillating conversation of my fellow students. (The word like has become completely unlikable.)

But I digress. The girl, Vasile. The girl. Imagine my shock at finding my future wife—my "princess"—knee-deep in animal waste, barking at me from across a barn and then attempting to stab me in the foot with a farm implement, like a demented stable hand. I will not address the fact that the horse excrement seemed permanently encrusted on her man-boots; it is probably bad manners even to bring it up.


Regardless. She is rude. She is uncooperative. She lacks any appreciation of her culture—and certainly of her duty, her destiny, the rare opportunity being afforded to her by the simple fact of her birth.


In sum, Jessica Packwood is not a vampire. Living in America seems to have cleansed our future princess of all traces of the royal blood that we know must have coursed through her veins at birth.
She has undergone a terrible cultural dialysis, so to speak.


Blessed with the black, curling hair that makes Romanian women so distinctive, she tugs and greases it into submission in a vain attempt to look like every other American teenager. But why be someone else?

And her fashion sense . . . How many manifestations of denim can there be? And the T-shirts with the horses and the arithmetic-related "puns" . . . Is it really "Hip2B2"? Would it hurt to wear a dress now and then? To smile?

Vasile, I realize that I am honor bound to form a relationship with this young woman, but really, can she lead our legions? And as for the two of us sharing any sort of physical intimacy . . . Well, any details you can provide regarding my responsibilities toward that end would be greatly appreciated.


You know I am always willing to "take one for the team"—a new expression I've learned here; rather like that one —but honestly, this all seems a bit out of hand. Perhaps we'd be wiser to call the
whole thing off and just hope for the best. Are we really certain there would be an all-out war between the clans if the contract is not fulfilled? If we're talking only a few minor clashes, with
minimal losses, I say let's think about this marriage pact. But, of course, your opinion must prevail.

In the meantime, I shall continue my thus far fruitless efforts to educate and engage this impossible American female, in that order. But please, Vasile—do consider my concerns.

Your nephew, duty bound,
Lucius Vladescu

Rating: 5 Kisses