Skin deep is never deep enough.
After a near-fatal plane crash, fighter pilot Captain Eric "Kisser" Donaghue is a changed man. By day he labors to regain his confidence in the cockpit. By night he moonlights as an off-Strip boxer, fighting for prize money to pay for his younger brother's third stint in rehab.
In the ring, no one cares he once had a face that launched a thousand one-night stands-and neither does Eric. He's only there to win. Yet he can't take his eyes off the new ring girl, a glitz-meets-pageant-queen vision of blonde perfection.
Down on her luck but not quite out, Vegas showgirl Trish Monroe lives for the spotlight. The scarred, steely-eyed loner who stares at her from his corner of the ring gives Trish an extra reason to strut her stuff.
Curiosity and the temptation of a no-strings good time bring them together. The discovery of their secret fetishes-she likes to show off, he likes to watch-turns mere sexual chemistry into a fiery exploration of matched passions. They're a natural fit. Trust in love, however, is harder to earn than trust in bed, especially when this beauty and beast hide even from themselves.
Warning: This book contains a Sin City-style Beauty and the Beast love story, lots of naughty pics and vids, adrenaline-pumped base jumping, and a set of "very" important note cards. Oh, and as always, an incredibly hot fighter pilot.

Flesh and Blood
By Katie Porter
Air Force Capt. Eric "Kisser" Donaghue is not just the rough and crude guy we've portrayed in previous installments of our debut Katie Porter series, "Vegas Top Guns." He has a softer side he keeps well hidden, and we don't just mean his voyeuristic fetish for erotic photography. No, he has a brother in trouble. In Bare Knuckle, we explore an underlying theme that may hit home for a lot of readers: troubled family members.
Eric's brother Carey has been in and out of rehab so often that three strikes is just around the corner. Eric's only option is an unconventional art-based inpatient treatment center that appeals to Carey's incredible artistic abilities. The problem with unconventional treatment centers is that most aren't covered by insurance. Eric is desperate. And Eric is a big, tough guy.
Off-Strip boxing in Las Vegas is a quick cash option he can't resist. He was born and raised a bruiser, who got his call sign nickname from taking so smacks to the kisser. (Although his heroine, showgirl Trish Monroe, insists he's called Kisser for entirely different reasons.)
The only problem with boxing is that it doesn't exactly match with Eric's day job as an elite fighter pilot instructor. Concussions and Mach Two don't mix, especially when his boss, Maj. Ryan "Fang" Havery finds out…or when Carey trashes his room and sets back his treatment by week after expensive week.
But how can he give up on his only brother, when he has no other family in the world? He can't. That causes trouble all over the place, not only with Maj. Haverty but with Trish, who can't help but feel second behind Carey's needs.
We really enjoyed exploring this tricky topic, although the journey toward its hopeful resolution was tough. After all, how many of us have struggled with similar—if not necessarily as dramatic—family crises? How many of us have had to make uncomfortable priorities when a loved one needs more attention than others? It's a dilemma that complicates life, and naturally complicates a budding romance.
Luckily for Eric and Trish (and Carey), this is a romance. They'll find a way through it somehow, and wind up stronger on the other side. We made sure of it!
For more about Katie Porter, the co-writing team of Carrie Lofty and Lorelie Brown, visit their website at KatiePorterBooks.com!
Thanks again to Read Our Lips! for featuring Katie Porter and Bare Knuckle!
~~~~~~~~~~~~~~
My Review:
Bare Knuckle, the fifth installment of Katie Porter's Vegas Top Guns Series deals with two people who share a very compatible kink. Eric has a hobby as a photographer and voyeur while Trish is a true exhibitionist. Meeting at a boxing game, he is a no bullshit boxer and she is a fluffed up ring girl. They both have lots of troubled baggage, but together they find release and a refuge from worries.
Eric is suffering from the scars after his plane crash and supporting his brother through rehab, and Trish tries to get along as a showgirl and studying at the same time with no support from her mother.
Bare Knuckle is a hot read featuring a very gritty, realistic love story that I absolutely loved! You get a sweaty boxer and a dolled up showgirl trying to soldier through to better times.
Bare Knuckle features:
military theme
erotic themes
oral sex
backdoor play
voyeurism
exhibitionism
menage
f/f/m
hot read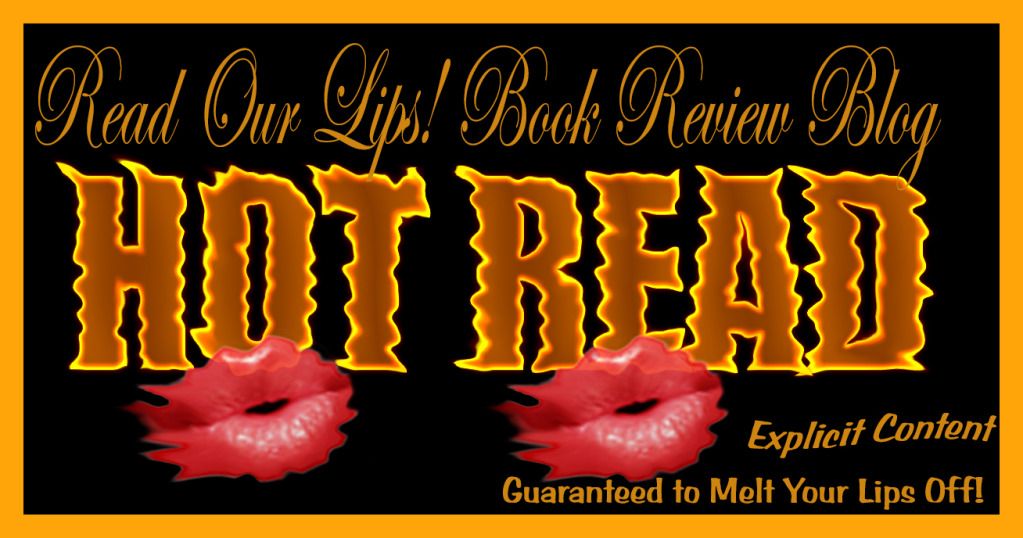 Rating: 5 Kisses


Katie Porter is giving away one E-book copy of Bare Knuckle. All you have to do to win is:
1) Follow us
2) Fill out the Rafflecopter
a Rafflecopter giveaway
Good luck! Contest ends October 22, 2013.

*book was provided to ROL! for review*