Never make a deal with a dragon.
Sandra's sister is dying. Doctors say nothing can be done, but she refuses to give up hope. She has depleted all their resources searching for a cure, when a little bird whispers in Sandra's ear about secret worlds, gates, and the keepers who protect them. A dragon gatekeeper, who hoards magical treasure within his volcano home in Japan, possibly owns an item capable of curing her sister.
Gates choose their keepers, and Koishi thinks his did an excellent job in picking him. Not many dare to cross, and none who try survive. However, one tiny human female with either the courage of an army or the intelligence of a gnat has arrived on the island asking for him. Curious, he waits for the locals to steer her to his human servant—actually him, in man form.
Let the games begin…
CONTENT WARNING: Goblins, mayhem, and sushi await you with hot dragon sex and Koishi's odd sense of humor.
My Quickie Review:
Koishi is another quick, fun, and action packed read from Annie Nicholas filled with shifters and smutty fluff that I'm sure you'll love!
It features a Dragon/Gatekeeper on an island in Japan and a woman on a mission to save her younger sister.
Sandra´s heard rumors about a magical item which can heal anything, and with her sister terminally ill, she sees no other solution than to travel to the island and meet the Dragon.
Koishi features:
oral sex
erotica themes
paranormal romance
Rating: 4 Kisses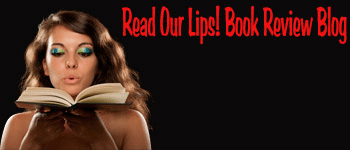 "Koishi." She whispered his name before all the air vanished from her lungs. Pressed into the bed, her body went from ice cold to boiling in seconds.

He leaned over her, a mere fraction of an inch from touching, his gaze locked on hers. "Ishi," he whispered back. "I should be Ishi to you. This form is just a pebble of what I am."

She took a shaky breath as the intensity of his dark gaze bored into hers. What he said as true. This male was so much more than the one she'd first met on the dock, and the more time she spent with him, the faster she fell. Good thing he knew how to fly.

His fingertips traveled to the necklace around her neck. "What does this mean to you that you hesitate to part with it?" He fingered the heart-shaped pendant.

Fisting the blanket under her, she resisted the urge to pull it from his grasp. "It's the symbol of my parents' love."

"They loved each other very much?" A tender smile pulled at his lips. Yes, as well as my sister and me."

He kept running his fingers over the necklace, his gaze intent on it. "Family can be…complicated. My parents tolerated each other's existence."

She nodded, unable to speak around the knot in her chest. Reaching around the back of her neck, she unclasped the necklace.

Ishi leaned away as she set it around his throat and locked it closed. He bent his head to stare at it. "It is a heavy burden. There's a lot of love in this metal." He closed his eyes as if
basking in the sun.

"You can sense that?"

"Sure, I'm a stone dragon after all. Metals are from the earth and have a special bond with my kind. This necklace has a link to you, too." He leaned and set a gentle kiss on her lips.
"It's like having you by my heart."

Any hint of her resistance to this charming dragon melted. "You're very good at this."

He purred a rough rumble in his chest and caressed her breast with a firm hand, giving it a squeeze. "I've barely begun." Bending, he sucked her budding nipple through her white lace
bra.

She arched at the sudden electric sensation as it traveled from his mouth straight to her core. How long had it been since she'd been with a man? Way too long. She gasped as he bit and
rolled the nub between his teeth. Never with a dragon. Oh God, please let this be screaming-until-she-lost-her-voice good. Hooking a leg around his hip, she pulled him against her.

The action jerked her nipple from his clenched teeth, giving her an extra sharp zing to her pussy. He landed on top, hunger blazing in his glare.

"Don't hold back."

"I wasn't planning to."

Annie Nicholas is giving away an e-book copy of Koishi. All you have to do to win is:
1) Follow us
2) Fill out the Rafflecopter
Good luck! Contest ends 2/26.