Hello, Fellow Readers! Please join me in welcoming Calinda B. to the blog!
About Calinda:

The Fun Part:
Calinda B was told early on that she should be a writer. She heard frequent praise for her writing, as well as her sense of humor. Scoffing at such admonitions and praise, she went on to pursue her life of adventure, chock full of the things that make up a well-rounded adventurous life: music (yup, she was a singer in a rock and roll band), dance (even performed hip hop in Russia), rock climbing (ever hung from a rock wall a few stories up? Yikes!), fire walking (taught high-ranking Moscow fire officials how to walk the coals), kayaking, scuba diving (she's in love with sharks), travel, and falling in love again and again.
The Daily Grind: An award-winning web designer and certified SEO specialist, Calinda B has worked in the Internet industry as a web page designer/developer since the early 1990′s. She has also taught web site design and computer graphics at community colleges in Northern California. In addition to writing, Calinda B creates fine art and music, and enjoys scuba diving, kayaking, and bike riding. Calinda B makes her home in the Pacific Northwest with the love of her life and her two cats. She is currently working on the fourth book in The Wicked Series, tentatively entitled A Wicked Ending.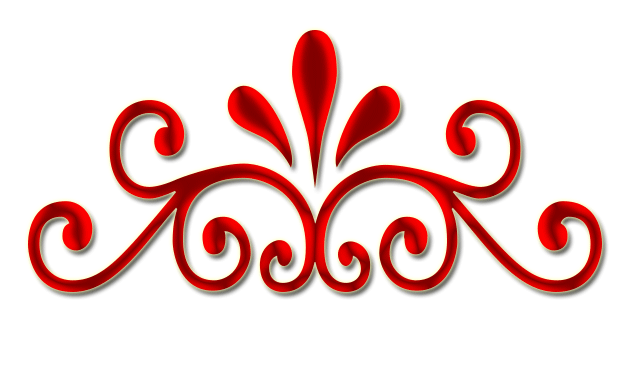 Series: The Wicked series (1 novella + 3 full length novels)
Author: Calinda B.
Details:
Genre: Paranormal Romance / Fantasy Romance
Series: The Wicked series
Tone: romantic, sexy, mysterious
Heat Level: Hot/Erotic
Tags: fantasy romance,paranormal romance, adventure, urban fantasy, Seattle based
Publisher: Summer McKenzie, Inc
Publishing Date: Book 1: July 2011
When C decides she wants to have an earthly experience, there's no telling what the consequences will be for the rest of the Galaxy Dancers, especially her beloved consort, K.

This 4150-word short story is for new readers who want to see what the Wicked Series is all about, as well as for the fans of the Wicked Series who have wondered how the Galaxy Dancers came to Earth in the first place. Just blame it on a woman's curiousity and desire for new experiences!

This ebook contains a 13 chapter excerpt from the first book in the series, A Wicked Awakening (which retails for $2.99). Great value in a small package!
Warning: The excerpt is intended for mature audiences as it contains strong langauge and vivid sex scenes.

Titles in the Wicked Series:
A Wicked Choice - Short Story and Bonus Excerpt
Book I: A Wicked Awakening
Book II: A Wicked Beginning
Book III: Wicked Whispering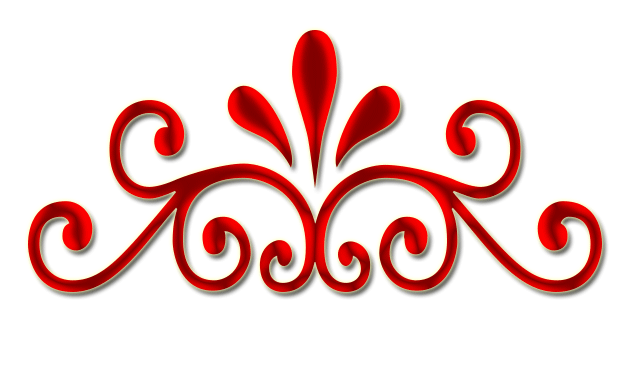 Small town girl Chérie Abella Manhattan has a problem – a few of them actually. Her first problem is about 5'3" tall, 190lbs, hair the color of liver, and eyes that seek out every hole in Chérie's flimsy, cheesecloth armor. Yes, she's big, she's overbearing and she's Jill Primcott, Chérie's boss at the community center where Chérie teaches aerobics. Jill's got this strange ability – she commands these noxious, red-eyed, bat-like creatures that prey on human insecurities and suffering. And Jill's got a vendetta against Chérie – a big one.

Her next problem is more perplexing. This guy – this gorgeous guy with hair like a cascade of nightfall and eyes as intense as solar flares - slipped up behind her on the dance floor. He whispered "Sexy girl" in her ear, told her not to turn around and left her to melt into a steaming, sizzling puddle on the floor before she caught a glimpse of him. Now he's taunting her in her dreams. Her live-in boyfriend, the avid rock climber and kayaker Cam Tyson, knows nothing about this encounter.

Cam, meanwhile, wants her to be more available – you know, sexually – to him. He wants her to do things like enjoy herself when they…when they…she can't even bring herself to say words like that.

As if that wasn't more than enough problems in her piñata, she has a new student, this ancient crone of a woman with skin like a dried apple. The old bat has piercing hawk-like eyes, dresses in shabby-chic, psych-ward attire, and just stands there in the back of the room while Chérie teaches. Chérie feels like a mouse in the middle of the field about to be someone's next meal when that crazy hag is in her class. She often loses her place, stumbles and once she almost ran into another student, she was so distracted.

While all of this perplexing mystery pools around her like she's in the middle of a tub of water, complete with bobbing clown ducks and sinister plastic dolls, lies and deception from her childhood swirl at the apex of the water twirling down the drain. She just can't quite figure out what they are. All she knows is a) she doesn't enjoy sex, b) she doesn't enjoy sex and c) she thinks she should enjoy sex more but she just doesn't. Now that's a big problem.

She finds the answer to her problems through some mystifying means involving all of the characters above. When she does find answers, she discovers that there's way more to her than she ever dreamed possible. All that through A Wicked Awakening.
The Rest of the Series:
Short Story Book Blurb: A WICKED CHOICE
A Wicked Choice: When C decides she wants to have an earthly experience, there's no telling what the consequences will be for the rest of the Galaxy Dancers, especially her beloved consort, K.
This 4150-word humorous, sexy, tongue-in-cheek sci-fi short story is for those who want to dip their feet in the wicked world of the Wicked Series and for the fans of the Wicked Series who have wondered how the Galaxy Dancers came to Earth in the first place. Just blame on on a woman's curiousity and desire for new experiences.
On Goodreads: http://bit.ly/TNr4fM
Book #1 Blurb: A WICKED AWAKENING
Chérie's just a small town girl living life the way she thinks it's supposed to be. She's got a great guy, a great job and a whole lot of things that don't make sense. Like, why can't she stick up for herself? And why did this mysterious guy walk up behind her on the dance floor, whisper "sexy girl" in her ear, make her body quake with sensation and then disappear? Who is this crazy old woman with eyes like an eagle and braids that blaze with fire who keeps dropping into her world? And where are all these bewilderingly vivid dreams coming from with the mysterious guy as the main attraction? Chérie wants answers. She finds these answers and more as she faces her past, and comes face to face with a future that is more remarkable than she ever dreamed possible.
On Goodreads: http://bit.ly/Si14K2
Book #2 Blurb: A WICKED BEGINNING
Cameron Delaney Tyson's just an ordinary guy, living an ordinary life, trying to sort out his issues along the way — or that's what he keeps trying to tell himself, that is. He doesn't believe in the supernatural, thinks dreams are just daily recycling, and lives in the here and now. Meanwhile, a vicious star dreamling from another galaxy is tracking him, he's trying to prove himself to the woman of his heart and soul and an ex-playmate is stalking him through sex magic and nightmares. What's an ordinary guy going to do?
On Goodreads: http://bit.ly/Pm3efm
Book #3 Blurb: WICKED WHISPERING
Kai Williams hears voices…wicked whisperings that threaten his sanity…his life and livelihood…and his ability to love. When the whispering begins to destroy all that he cherishes, he does what any red-blooded guy would do: he goes deep into the darkness, deep into the sea that cherishes and nourishes his soul. There he comes face to face and eye to eye with evil and more heartbreak than he ever knew possible.
On Goodreads: http://bit.ly/Pm3afs
The WICKED SERIES Purchase Links:
Barnes & Noble: http://bit.ly/PrLOf1
Amazon: http://amzn.to/RS3CRh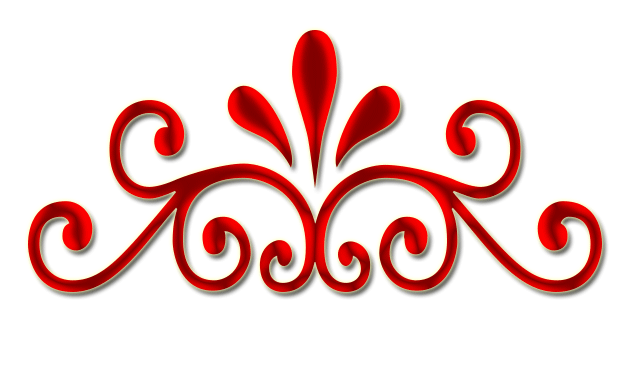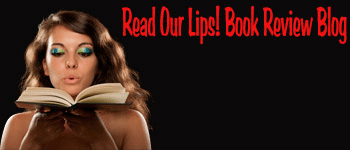 A Happy Halloween EXCERPT from A Wicked Beginning: Book II in the Wicked Series

"Let's do this, then." She smiled and spread her legs apart.

His cock slammed into her with no conscious thought on his part, like she had some sort of magnetic homing beam inside and he was a chunk of iron. "Shit," he growled, when he was embedded inside of her. "That had to hurt."

She twisted her head back and forth in the negative. "It was intense, but no pain."

"Good. That's good," he said, trying to orient to the new sensations. The feel of her around him was intense. His shaft throbbed with something like anguished arousal. "Goddamn, Chérie." He pushed up on his hands and gazed at her, both perplexed and excited. "So this is that ka thing?"

"It seems to be."

"What is that like?"

"I call it my inner dragon. When she awakens I feel a flood of energy, like someone opened a fire hydrant inside."

"Okay," he said. He didn't understand what she was saying but wanted to appear like he got it. "That makes sense." Not really, he corrected in his mind. "Does it feel good when that happens?"

"Shut up, Cam," she commanded. Her body started to undulate, all snakelike and sensuous. "I'm about to slip away. The pleasure's too much." She squeezed her eyes shut. "Uhhh, Cam! Too much talking! Just feel me and respond to the energy."

"Yes, ma'am," he murmured, struggling to get a lid on whatever the fuck he was experiencing. His cock was sucked into her dark core, tingling with what could only be described as electricity. A fleeting thought flickered through his mind, wondering if he would be slurped up into some abyss somewhere like space debris vacuumed into a black hole. The thought disturbed him and made him feel kind of wild eyed. He shook his head and took a big breath. Just feel this. Don't bolt here, Tyson. You can do this. Find out who Chérie has become.

He leaned down for a kiss and his whole body sizzled. It was a thrilling sensation like Class 4 rapids, Class 5, beyond classification. The erotic bliss consumed him. It was like riding a riptide being inside of her. He didn't know the moves, didn't know where to thrust his paddle, where to pivot to make it safely though these waves. He pulled back to catch his breath and man, what a sight! Her head was thrown back, and she was moaning in ecstasy, like she was on some distant planet or some galaxy somewhere. Her fingers jabbed into his hips, clenched tight, stoking his arousal. "Are you still with me here, babe?" A pleasured groan met his ears in response. Sweet Jesus, this is so fucking radical.

Out of nowhere, two distinct growls reverberated at the edge of the woods. Cam tensed and Chérie snapped out of her trance. The vicious snarls burst forth again, louder this time, and the sound waves rippled his and Chérie's hair. "Fuck, fuck, fuck," snarled Cam. He didn't want to stop, not even if the Hounds of Hades were upon him. He tried to sink back into the sensation and ignore the approaching danger. His gaze caught those same shimmers they had seen on the riverbank, and they were racing toward him and Chérie.

Chérie thrust him off of her and screamed. "Cam, get behind me."

In a heartbeat, he was up on his feet, all thoughts of sex shot from his mind like a slingshot snap.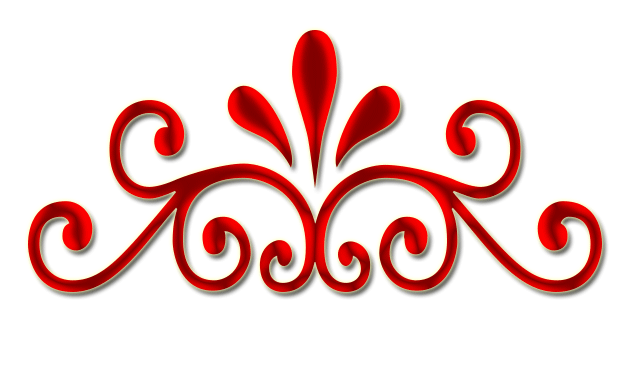 Social links: For more about Calinda B and her work, visit her website…
Or her blog…
Follow Calinda B on Twitter…
Or visit her on Facebook here or here…

Giveaway Details:
• One randomly drawn commenter from the tour will win a $20 Amazon gift card.
• Contest is open the duration of the tour (Oct. 29 – Nov. 9) and Internationally.
• Winner will be randomly selected and notified via email.
• Please follow Rafflecopter directions.
a Rafflecopter giveaway