Half-vampire Catherine Crawfield is going after the undead with a vengeance, hoping that one of these deadbeats is her father—the one responsible for ruining her mother's life. Then she's captured by Bones, a vampire bounty hunter, and is forced into an unholy partnership.

In exchange for finding her father, Cat agrees to train with the sexy night stalker until her battle reflexes are as sharp as his fangs. She's amazed she doesn't end up as his dinner—are there actually good vampires? Pretty soon Bones will have her convinced that being half-dead doesn't have to be all bad. But before she can enjoy her newfound status as kick-ass demon hunter, Cat and Bones are pursued by a group of killers. Now Cat will have to choose a side . . . and Bones is turning out to be as tempting as any man with a heartbeat.

My Review:


I first heard about this series through a friend, who highly recommended it, but I kept putting it aside mainly because I couldn't get in sync with the character names (I just can't see myself yelling, 'Bones!' in the heat of passion – sorry), and a lot of people were liking the main character, Bones, with Spike from Buffy the Vampire Slayer. Being an Angel lover – another minus for me. LOL
However, my friends kept insisting, and I finally gave it a go. I found I was thoroughly surprised! Now I could see what everyone was talking about; the book was great! It had everything from suspense, comedy, action, and hot, sizzling chemistry between Cat & Bones.
From the very beginning, I was hooked by Jeanine Frost's awesome storytelling skills and knack for comedy. In the beginning, we see Cat in a club, looking for a vampire to entrap and kill. She's used to easily luring them with her beauty, until she bumps into one particular vamp: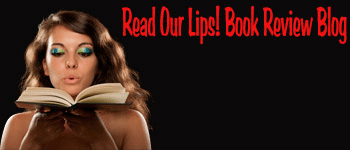 Pasting a false smile on my face, I sauntered over with the exaggerated walk of someone drunk and plunked myself down on the opposite seat.

"Hello, handsome," I said in my most alluring voice.

"Not now."

His tone was clipped, with a distinct English accent. I blinked stupidly for a moment, thinking maybe I had drunk too much and misunderstood him.

"Excuse me?"

"I'm busy." He sounded impatient and mildly annoyed.

Confusion raged in me. Could I have been wrong? Just to be certain, I reached out and ran a finger lightly over his hand. The power nearly jumped off his skin. Not human, all right.

"I was wondering, um..." Stumbling over my words, I searched for an enticing phase. Frankly, this had never happened before. Usually his kind were easy pickings. I didn't know how to handle this as a true professional would.

"Want to fuck?"

The words burst out, and I was horrified at myself for saying them. I barely managed to avoid clapping a hand over my mouth, never having used that word before.

He glanced back with a curl of amusement on his lips, having turned away after his second refusal. Dark eyes raked me appraisingly.

"Bad timing, luv. Have to wait until later. Be a good bird and fly away, I'll find you."

With a flick of his hand, he dismissed me. Numbly I got up and walked away, shaking my head at the turn of events. Now how was I supposed to kill him?
The story really takes off from there and you're on a rollercoaster ride full of suspense, humor, and a hottt romance between Cat and Bones. I truly recommend this book – you won't be able to put it down!

Rating:


---