The sequel to Flat-Out Sexy, starring a bad boy race car driver hero who's met his match-from a hot USA Today bestselling author.

Grad student Imogen Wilson realizes she's hit on the perfect thesis for her sociology degree. If she follows the so-called "rules" on how to get a man, can she steer her way into the world and hearts of stock race car drivers, and establish their dating- and mating-patterns?

Although sexy and reckless racer Ty McCordle is the ideal test subject, Imogen knows that for the sake of science, she can't give in to her growing attraction for him. Yet he's the one who's chasing after her, and Imogen realizes that she actually wants to be caught. A southern gentleman like Ty will satisfy all her curiosity-and make all the risks worthwhile...


My Review:
While I love, love, loved Flat-Out Sexy (Fast Track 1), Hard & Fast trumps the first book by a microscopic margin. Why? The character of Imogen, plain and simple. Kind, Mensa-level smarts, curious, bookish, classy and yet self-effacing, she is a joy to read.
The things that come out of her mouth made me laugh so hard at one part, I did a spit-take! Imogen Wilson is Tamara's T.A. at the University. She is a transplant from New York and is in North Carolina, working on her thesis for her Master's in Sociology. Her Yankee demeanor shows in every way. She's analytical, logical and inquisitive without being the slightest bit off-putting. She wears pencil skirts, sleek ponytails and glasses; very different than the sumptuous Southern Belles Ty McCordle is used to.
When they met in the first book of the series, Imogen was instantly attracted to Ty. Imagine her dismay when he can't get her name right and calls her "Emma Jean". We find out early on in Hard & Fast that Ty has a secret that very few know about; one that keeps him from being able to get her name quite right.
When fate brings them together one rainy afternoon at Tammy and Elec's, Ty ends up driving Imogen's car to his house, with her in it. Here's a sample of the dialogue in the car and why I had diet soda coming out of my nose when I read it:
"Do you want to test the theory?" she asked, pushing her glasses up on her nose.

"No, ma'am." He shot her a look. "I can think of a lot better things you could be doing to me with those hands."

"Part of me assumes that what you are saying is so obviously sexually charged, you don't actually mean anything specific. It was just meant to be a sort of verbal foreplay. So I shouldn't bother to ask the inevitable 'like what?' question. But the other part of me wants to know if there is actually something you would like me to do to you in bed. You know, if you have a particular fantasy or position that you've been contemplating."

Ty almost groaned. He did shift in his seat to try for a more comfortable angle since his jeans were suddenly cutting into him from the erection that had sprung up at her words. There was something so unbelievably hot about Imogen's bold curiosity. She didn't say anything to be coy, but to satisfy her own curiosity and to make sure that she was in full awareness of all the facts. He'd never tried the academic approach to sex before and it was doing a number on him. There hadn't been any particular action he'd been thinking of when he'd spoken. He had just wanted to keep her aroused and focused on sex until he could get her back to his condo. But now that she had asked, he had a whole slideshow of positions clicking through his head. He didn't think he could pick just one.

"Let me think about it and I'll let you know."

"Okay." She bit her lip. "But just so you know in advance, I'm not having anal sex with you."

Ty almost drove off the road. He could not believe she had just said that. Trying desperately not to laugh, he nodded carefully. "Okay. I'll make note of that. Though that ruins all my plans for the night. Guess I'll have to reorganize and come up with a new strategy."

* * * * *
Almost every interaction the couple has, is filled with Ty feeling incredibly strong lust and Imogen asking in-your-face questions about the heat between the two, about sex in general, and going off on astonishingly insightful tangents about societal views on sex, as well as personal ones. It is hilarious to watch it unfold.
But the sex, oh the sex. It will definitely make you feel the need to butter your muffin! It's hot with a little side of D/S. Ty is smart, romantic and sex walking, in great fitting jeans. He surprised me throughout the book. I really adored both of the main characters in Hard & Fast and realized that McCarthy knows how to write women who are positively likeable.
Which brings me to Suzanne. As I said in my review of Book 1, she is a hoot! At one point, Suzanne's inner dialogue is, Lord, she was shaking like a puppy pooping peach pits. What a visual!
If what I've said so far isn't enough to entice you to pick up this awesome read- Ty takes Imogen camping. In a tent. In the woods. That you have to hike to get to. There are of course an obstacle or two in their path to happily-ever-after, including when Ty's secret comes out and creates strife. But these two are true to form and can't stay away from one another for long.
They are so more than just peel the wallpaper off the walls hot. They're sweet to one another, open to new experiences, and each takes the other out of their comfort zone in the best possible way. They go into new experiences with one another with an open heart. Their exchanges had me laughing so hard I couldn't see straight. Hard & Fast is a story of opposites attract in a way that shows each other just WHAT they've been missing in their patterned lives. I strongly recommend this book. It was fantastic!


Things I love about Hard & Fast:
Imogen is true to herself without regret. My kind of woman.
Ty goes out of his way to impress Imogen, including learning dialogue to recite from Much Ado About Nothing to impress Imogen. He's a romantic.
Ty is just enough of a Dom in the bedroom to shut Imogen's brain down. It is so sexy!
Ty tells Imogen things like "you're the hottest biscuit this side of the gravy boat." Why is that so hot?
Suzanne and Imogen working out together at the gym. Prepare for entertainment.
Hunter's inappropriate for a 7 year old comments.
We get to see more of Tammy and Elec.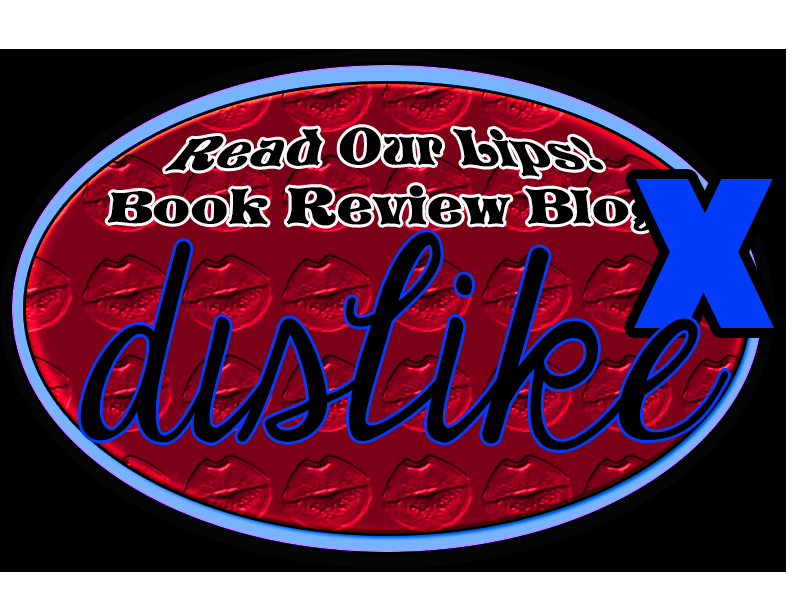 Things I didn't like about Hard & Fast:
---