After graduating from high school and working several dead-end jobs, JD lands a job as a personal trainer at a newly opened gym. At first he is inexperienced and shocked at how much money people are willing to drop to train with him. But soon he starts to learn the ropes of the business. It's not long before JD carves a niche for himself training well-to-do housewives and successful older women. As he gives into these women's demands, he is faced with an internal struggle: he wants to make money and retain clients, but he knows that what he is doing is wrong. If his girlfriend or one of his clients' spouses ever found out about this other life he's leading, everything could blow up in his face and it could mean the end of his career.
But for the time being, what's wrong with enjoying the attention of many attractive, sexy women who seem to be more than willing to please young JD? This hilarious and honest collection of stories includes advice for both personal trainers and clients and a look at the lesser-known-side of personal training.
My Review:
Who doesn't want to be a personal trainer in the exercise industry? Yet as we learn in I Like Your Form:Confessions of a Personal Trainer what seems like a great idea can be far from ideal. Just like other jobs, being a personal trainer has it's own pitfalls, and a lot of good and bad points.
I'll be honest, normally I steer clear of reading biographies because they are generally not my thing as far as reads go. And though I was assured this book – while based on a true story is in fact a work of fiction, it surely doesn't read that way.
From the very start, you are immersed in the story, and I found Confessions of a Personal Trainer to be a good read. I found the writing style to be frank, open, and honest. I thought it was very refreshing to hear an honest account from a different perspective.
Overall, I thought that the scope of experiences and sometimes brutal honesty actually kept me reading whereas I normally would have stopped altogether. How do you sum up an experience? Unless you can share it with others so they too can learn from it. Who can relate to your experiences? I've personally not lived this life, yet can respect the people who do. I will become a better person for this shared experience. What are your thoughts?
Confessions of a Personal Trainer features:
erotic themes
oral sex
cheating
sports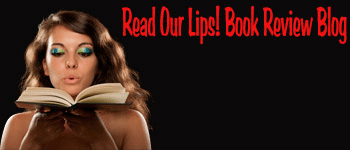 Within the first week of training Raquel, she made her case as to why I should sleep with her. One week was all that it took for this woman to decide she wanted my dick as opposed to her husband's.

During one of the first couple workouts, when we barely knew anything about each other, Raquel requested I squire her about town. "There's this great little bar that just opened that I really want to go to," she said.

Really? Shouldn't she ask her husband to take her rather than some guy she just met who definitely does not want to be anyone's husband? I attempted to dodge the questions between sets of pull-ups and bent-over rows, but Raquel
wasn't going to let me off the hook without an answer. This whole scene was something out of a movie for me, as I was still in disbelief at how things had transpired with Sabrina.

Aside from the usual "I'm unhappy with my husband" spiel, Raquel made it a point to let me know that, even though she was closer to forty than thirty, she felt like she was still in college. I had something to do with Danielle, my actual
girlfriend, that weekend, so I was able to get out of this invite, but something told me Raquel wouldn't always accept no for an answer.

A session never went by where she didn't talk about sex. Where to do it, how to do it, you name it. I tried to contain my excitement and thankfully never pitched a tent while training her, but I'd be lying to say I didn't have a soft-on more than once. She was a hot older woman, dressed in
little clothing, telling me what she wanted to do in bed.

Raquel was a big fan of spandex bicycle shorts, more than likely because they seemed to direct attention to her finely tuned quads and calves. A skimpy spaghetti strap tank top was all that held back her huge breasts from freedom. How could I not be somewhat intrigued? Not only that, but
stories of her college years when she experimented with other girls were the icing on the cake. Could I reach unchartered territory by accomplishing a threesome with Raquel and someone else?

For a minute, I really thought Raquel was a retired porn star, with her above-average body and her tales that seemed fit for print in dirty magazines. I didn't dive right in, although I easily could have. I still had a conscience at this point, along with a girlfriend.

The guilt of being with Sabrina was also on my mind. I thought about not only how pissed off Raquel's husband would be but also how her two young kids would handle it if anything happened between us. How do you not grow up fucked in
the head knowing that your mom boned her personal trainer behind your dad's back?

I didn't think much of consequences at this point in my life, but something told me that absolutely nothing good would come out of sleeping with a married woman with kids. Unfortunately, Raquel didn't seem to share my view on this matter. In fact, she was persistent in her quest for cock, and that's when things got complicated.
Rating: 3 Kisses


J D Holmes is giving away an E-book copy of Confessions of a Personal Trainer.
All you have to do to win is:
1) Follow us
2) Fill out the Rafflecopter
Good luck! Contest ends October 8, 2013.
a Rafflecopter giveaway

*book was provided to ROL! in exchange for an honest review*